Yay!  Jo sent in these Monster Monday pictures!  Woohoo!  I love them.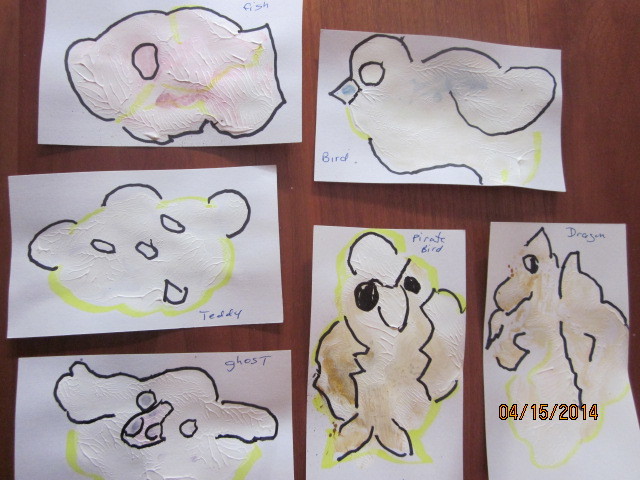 She reported learning as she went, which is –  oh, I don't know – like, the awesomest thing ever.  It's a feeling I am always chasing down and my biggest hope to share with others.  So, yay!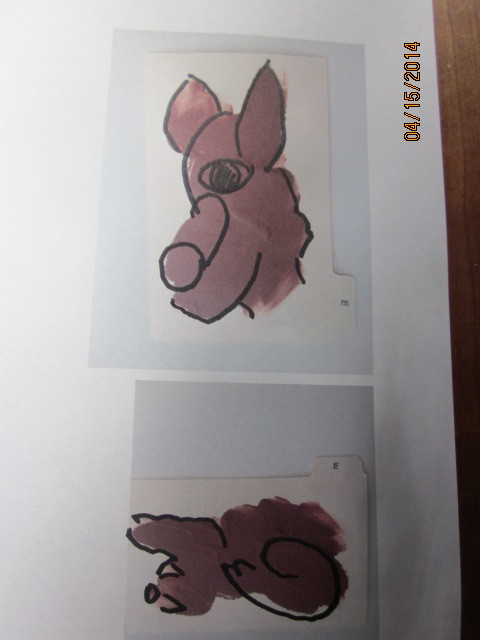 She played with one of my shapes to make her own monsters.  That is so freakin' clever and imaginative.  Way to be awesome, Jo.  Thank you for taking the leap and playing along.  
If you've got some monsters to share, please email them on to Jennifer@JenniferFalkowski.com.  And use this series as an excuse to play, like Jo did.