My site was down for a couple of days, there were some gremlins (not monsters!)  in the servers.  At least that's what I assume it was, I don't really understand a single thing in the email that customer service sent me.  But it's up now and I have some monsters to share!  
First from Jo, who was on top of it, she sent them right away.  She said that she didn't see many monsters but I think she found some truly creative dudes in there.  I love that they are titled, too.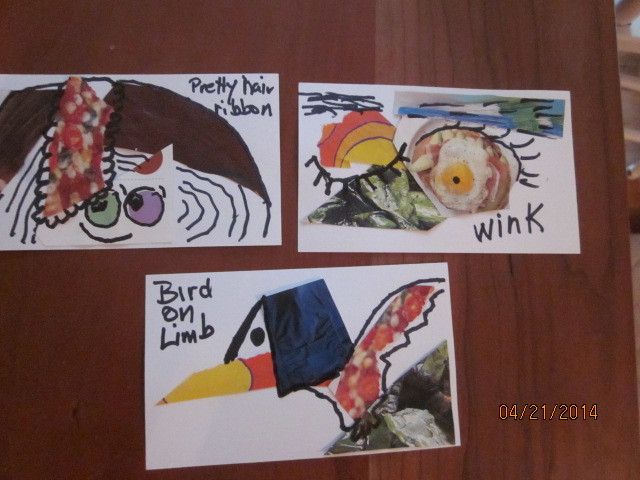 Heidi sent some more monsters in, too.  I love how simple and basic the shapes are.  They still have tons of personality.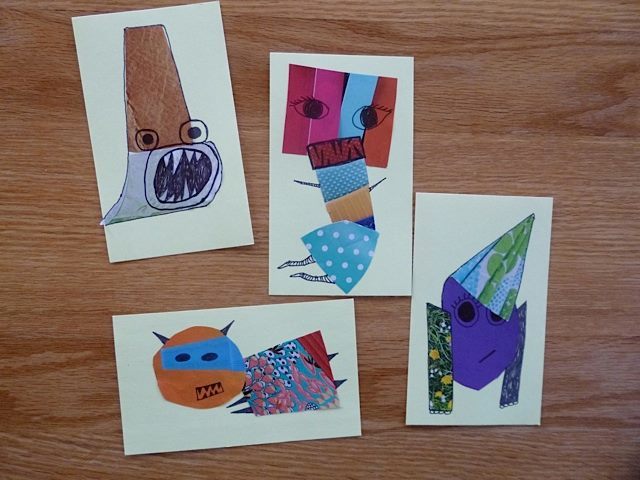 And Vicky sent in her week one monsters.  She played around with multiple colors.  She said that too many colors made it harder to find the monsters.  I'm going to try that out, I've only used one color.  I love it when people bring in variables I haven't even considered.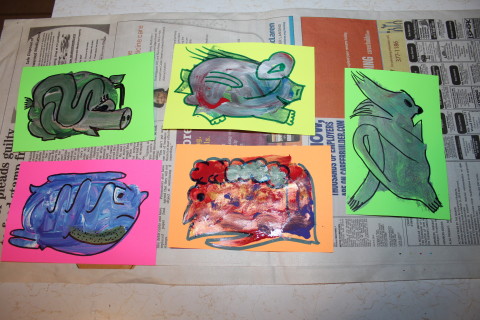 I hope this inspires more monsters!  I'd love to share them.  You can email them to Jennifer@JenniferFalkowski.com.  
Thanks!