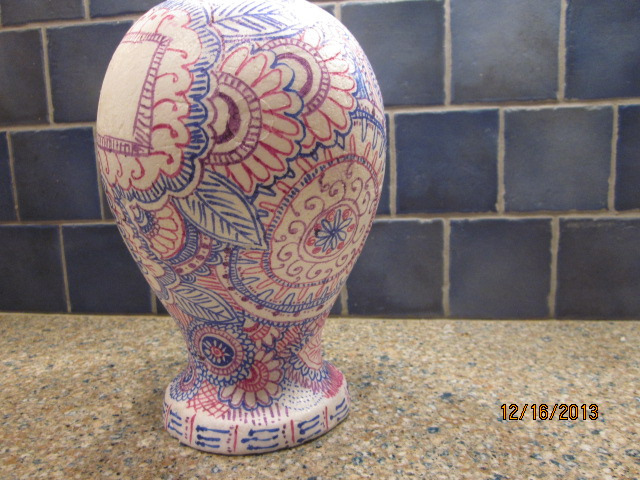 Just a quick post to let you know that the Mail Art head has arrived!  Really in good shape.  I thought she would have gotten beaten up a bit more.  I'm so glad to be wrong!
Yes, I realized that I called a Styrofoam head a she, what of it!  She's totally a she; it must be all the pink.
Thanks to feelGR8, who is part of my Mail Art Guild via Ravelry, for sending me pictures and letting me use them here.