Why must everything that dyes something else STINK SO BAD?  For black beans, it's the mordant.  It's a mix of alum and washing soda in hot water.  
I followed  the advice I learned from A Honeymooners Guide to Living for amounts…sort of.  
I should probably say I started to follow it; I measured my fabric, pulled out my calculator and figured out how much alum and washing soda to use.  Then I realized that I don't have a measuring spoon to dedicate to dyeing so I eyeballed it.  I just threw some of each in.  I just gotta be me. 
Now I wait…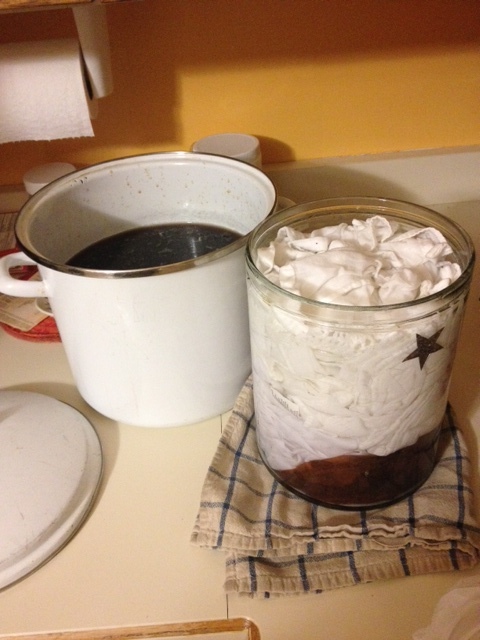 ……I'm not very good at waiting so expect me to dye before I should.  The fabric is supposed to soak in the mordant for three days but the beans are starting to bubble and smell like,,,science.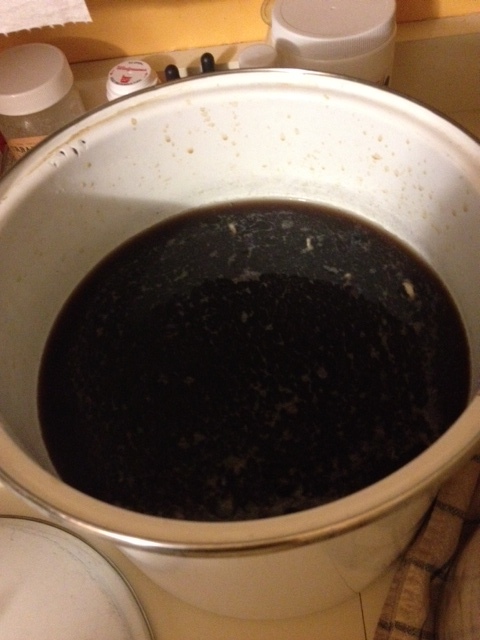 The mordant still outstinks the beans.  I think I need a glass of wine to wash it all away.