I had a crazy productive day today.  I took this completely beautiful and fabulous cat print that I picked up at the Madison Print and Resist Zinefest in the fall,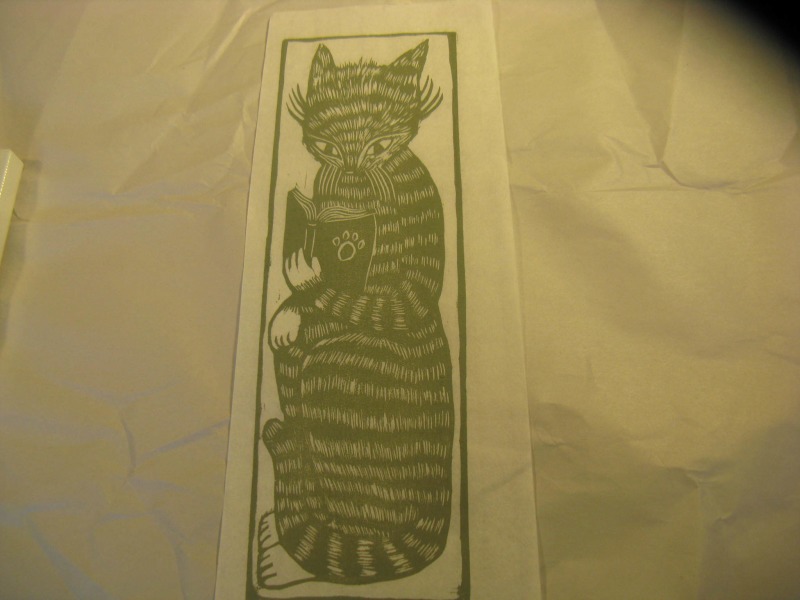 Made by an artist at justseeds.org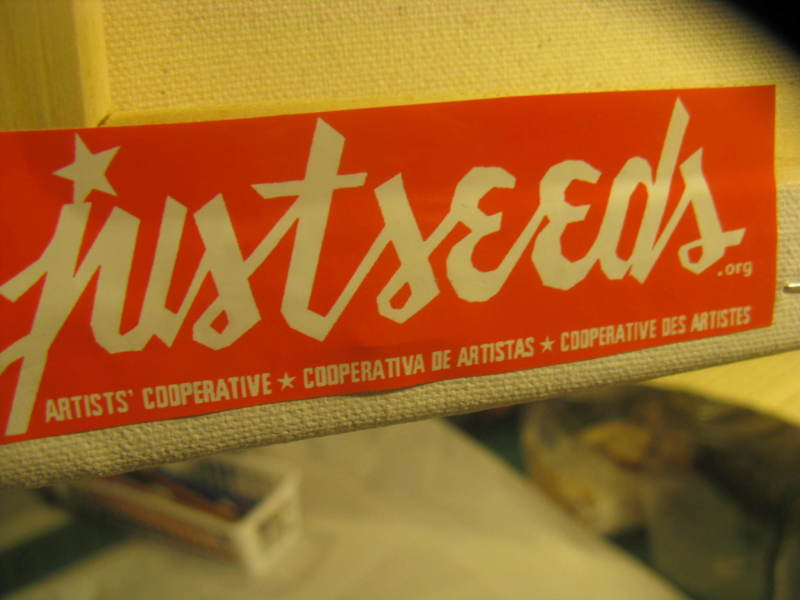 Took some fancy goo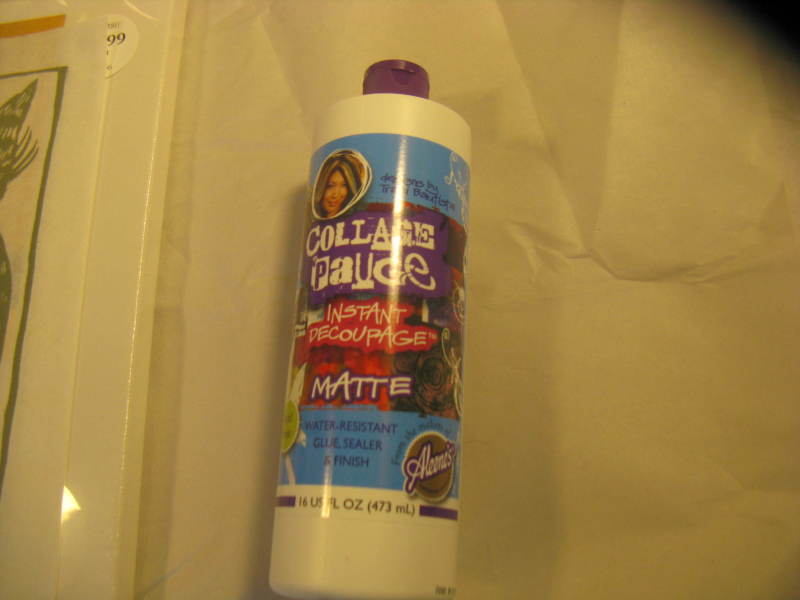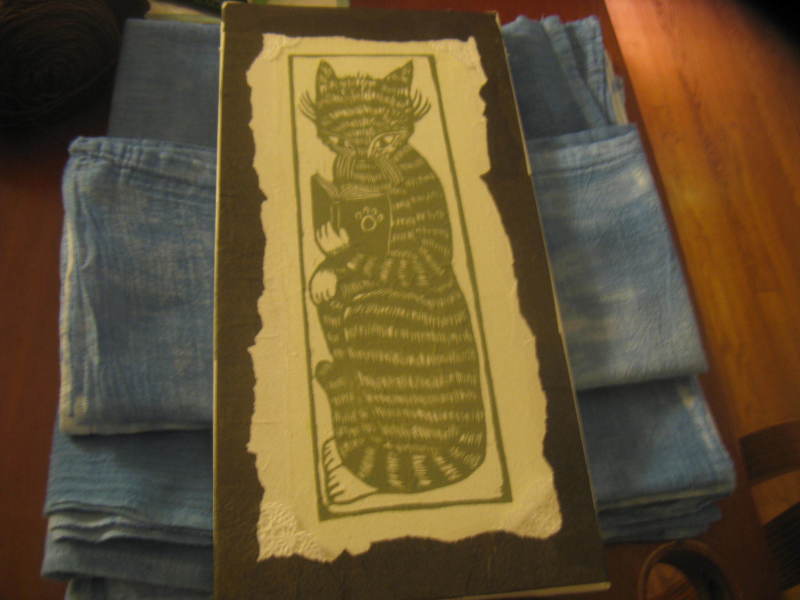 And put it on a canvas.  I used tissue paper and a doily to make a frame around it.  It's on a stack of freshly ironed, indigo dyed dishtowels.  Christmas is coming right up, ya know.
But gooing and ironing wasn't enough for me.  Inspired by a friend's project, I also used some of this horrible, cheap, plastic yarn and experimented with basket making.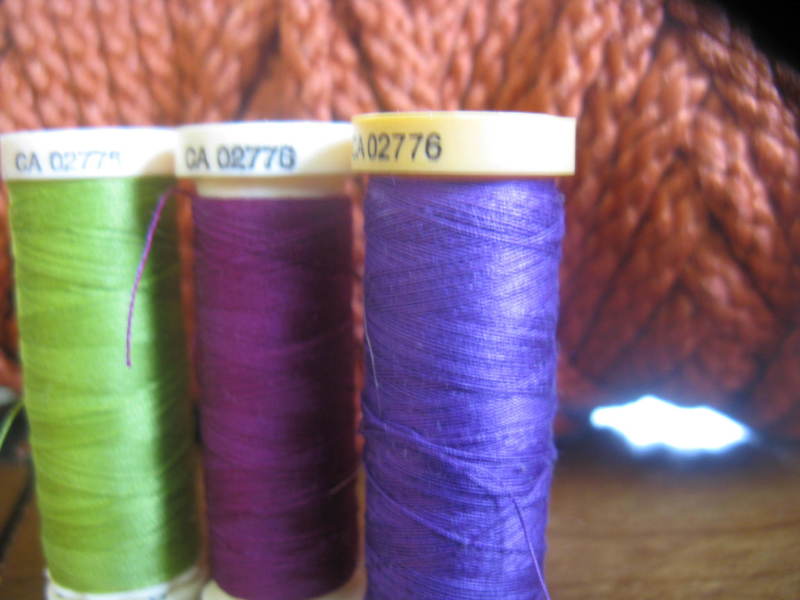 I'm actually really thrilled with the result.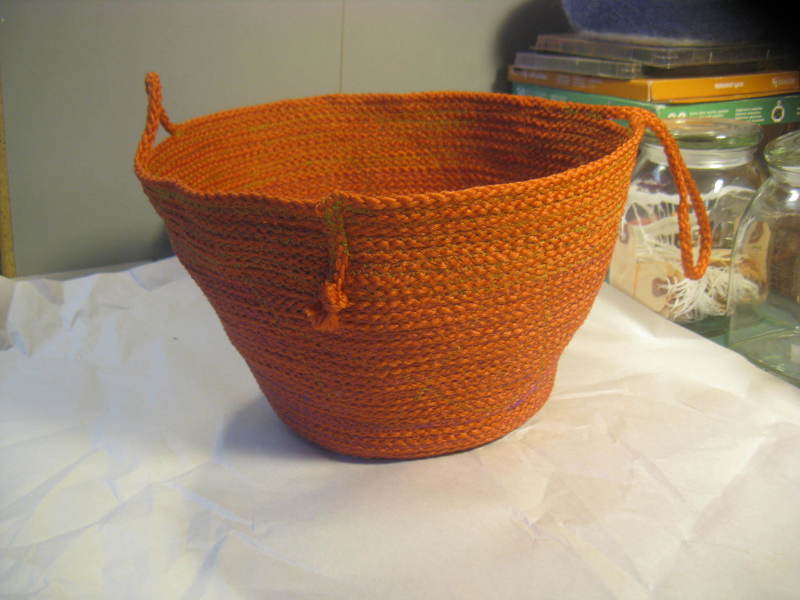 How cool is that?  I used the horrible cheap yarn because I happened to have it on hand and we just had a big snow storm so I didn't want to go shopping.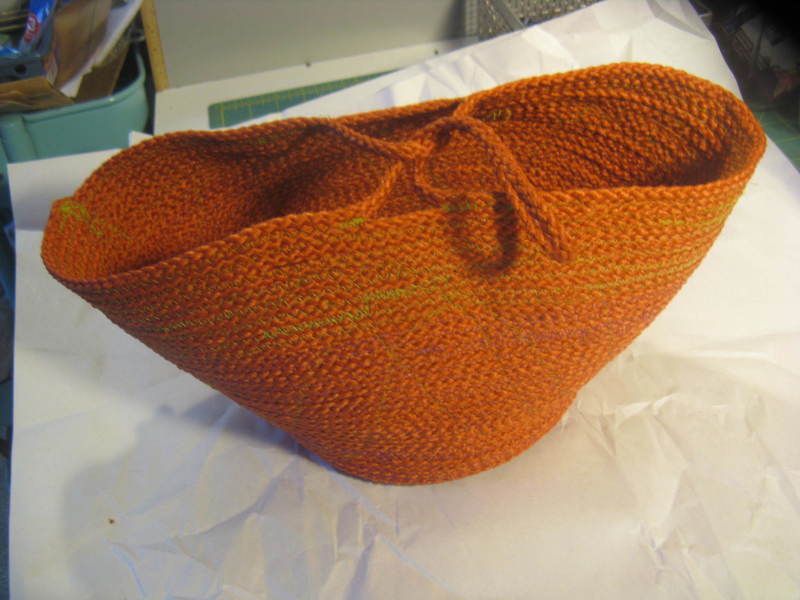 I really wish I had used nice, natural cotton rope.  I think cotton will make a nicer shape, too.  Oh, yeah, there are more of these in my future.  
BUT WAIT!  
There's more!  
I took a bunch of close up pictures of my dishtowels. Yep, that's sounds pretty obsessive, I hear it.  But it turned out cool.
I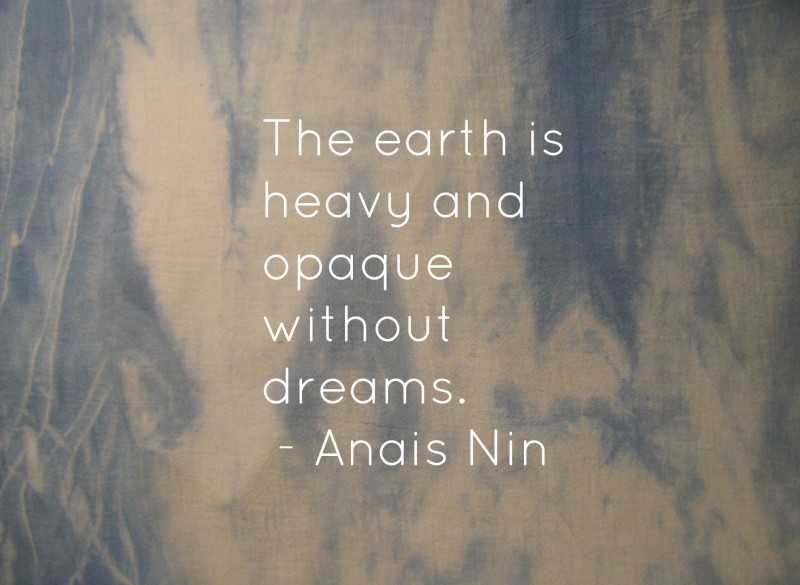 I added a favorite quote to the photo.  Fun.  I wonder if that would work as a print.  
But I won't be finding out today.  
You can stick a fork in me, I'm done.